OCTOBER 2012 NEWSLETTER
Should Your Kids Play an Instrument?
 (Excerpt from http://homeschooling.penelopetrunk.com)
"It's the start of the school year, which is when parents invariably ask me where we take music lessons. And if they should let their kid start.  And what's it like. My answer is usually, "Yes, definitely your kid should play an instrument. If you are willing to drive yourself nuts with the practicing."
I have had to drink half a bottle of wine to face cello practice. I have eaten a whole cake while I was dying of boredom listening to the same song 500 times.  That said, here are the benefits of playing an instrument that keep me going day after day:
1. Self-regulation. People who are better at regulating themselves are happier people. Mostly because all the research about how to make ourselves happier requires us to improve our own self-regulation. The Stanford marshmallow experiment confirms this research. Kids were asked to delay the gratification of eating a marshmallow. And it turns out that there's a tight correlation between not eating the marshmallow and learning a lot; kids who are good at self-regulation learn more in their life. So music is a way to learn self-discipline, really. Whatever else comes from music is great, but it's extra. I can't control how talented the kids are or how much they love music, but I can control if they learn the muscle that allows them to not eat the marshmallow until later.
2. Self-esteem. My oldest son is not in love with his instrument. He largely has played it because I make him. But when I finally told him he could quit, he chose not to. Why? Because he likes that he worked so hard at something and now he's good at it. He is noticing, now, that he is special because he can stand up in front of people and play songs they appreciate. He plays fiddle music, which is fun and uncomplicated and people connect to it right away. He has a knack for the rhythms and he makes people bounce their knees. This makes him feel good. He has definitely learned that if you work hard at something you get good at it.
Certainly there are tons of things a kid can work hard at to gain self-esteem. But it's a supremely difficult skill to learn—to work hard past when it is fun. Seth Godin wrote a whole book on how common it is, even in adults, to set a big goal for themselves and quit when it gets hard. (The Dip. Read it. It's short and I love this book.)  I'm not sure I would have had the strength, on my own, to push the kids so forcefully at something that is so difficult as a string instrument. Having a Suzuki program is a great support system to give me the ability to show them how to work at something this difficult.
3. Music instead of math or a second language.
When people say that everyone should learn math, they are not talking about addition, subtraction, and multiplication. Because every neurotypical  kid who has parents who can do that math will learn that math somehow by the time they are fifteen. What people are talking about is higher math, like algebra and geometry, that teach different ways to think. But music is a different way to think as well. In the same way: systems, rules, new way to see the world. So when other parents ask me how I cannot teach math I say, "How could you not teach music?"
Learning an instrument is not for everyone. Practicing every day sucks. But then, so does doing a math workbook every day to solve for x. Or sending a kid away to Beijing for a year to become fluent in Chinese. Which brings me back to that book about the Dip, really. That teaching a kid to do something hard is hard for the parent as well. Music is not an exception to that, but if you don't pick one really difficult thing to teach your kid then you are not teaching the most important thing, which is to keep going when it seems too hard.
SPECIAL INTEREST:
Our school is sponsoring a child from Nicaragua
Meet Sherly Carolina Zapata Borrell!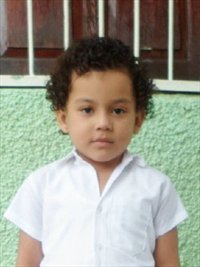 Each month, we will provide an update about how Sherly is doing.  We chose Sherly because she is from the same country and city that my husband is from, Managua City the capital of Nicaragua.  Sherly is 5 years old, attends kindergarten and likes to sing and play with her dolls.
Sherly lives with her mother and father. She is responsible for making beds, running errands and cleaning. Her father is employed as a laborer and her mother maintains the home. There are 2 children in the family. Singing, playing house and art are Sherly's favorite activities.
The challenges of growing up in Nicaragua: Sherly lives on the plains of Domitila Lugo, home to approximately 8,000 residents. Typical houses are constructed with corrugated iron roofs. The language spoken is Spanish. The regional diet consists of maize, beans, bananas, chicken, beef, plantains, tortillas and rice. Common health problems in this area include dengue, parasites, flu,  gastro -intestinal and respiratory illnesses. Half of the adults in Barrio Domitila Lugo are unemployed but some work in factories and earn the equivalent of $85 per month.   This community has water and electricity but needs employment opportunities and improved housing.
Willow Glen Music School's sponsorship of Sherly provides her with medical checkups, vaccinations, health education, social events, special celebrations, tutoring and school supplies. Sponsors are able to meet with her parents to learn about her health and educational needs.
Is your Teacher Sold Out?
Jessica- Piano
Monday- 315pm
Tuesday- FULL
Wednesday- 4pm
Thursday- FULL
Matt- Voice & Guitar
 Monday- 6pm
Saturday- 1045am
Erica- Piano & Guitar
FULL
John- Piano
Thursday-6pm
Sunday- 230pm
Joyce- Piano
Tuesday-445pm
Thursday- 415pm
Chris-Guitar 
Wednesday
430pm &530pm
Welcome New Students:
Patrick A.
Angelica S.
Arjun S.
Mia S.
Maya S.
Lauren B.
Joseph M.
Kelsey D
STUDENT OF THE MONTH:
Maya J.
What instruments do you play?  Piano
How long have you taken lessons? One Year.
Who are your favorite musical artists? Genesis, White Stripes.
What are your other hobbies besides music? Swimming.
What's the coolest things you have learned in your music lessons in the past three months?  Slur, grace notes.
Do you have any performances coming up? no
Willow Glen Music School would like to thank Maya for referring her friends to the school.
Teacher Feature:   MATT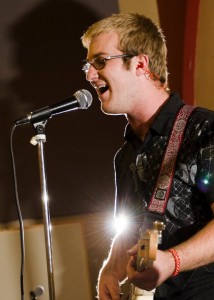 1. What is the thing you like most about teaching? My favorite thing is when a student accomplishes something that they are proud about. It is always rewarding to know that what I teach brings happiness to my students.
2. How do you inspire your students to practice
more?  When I was learning to play the guitar and to sing, the thing that inspired me the most was learning to play songs that I enjoyed listening to. I try to emulate this practice as much as I can with my own students and have had great success with it.
3. What is your favorite type of music?
My favorite type of music is rock music. I also listen a lot to musical theatre, classical, and operatic music.
4. Tell me about who you are performing with.
 I perform with many different ensembles as well as solo repertoire. I am a chorus member at Opera San Jose. I am a member of the Concert Choir and the Choraliers at San Jose State University. I perform recitals pretty regularly at San Jose State and I am also a member of the choir at St. Luke's Episcopal Church in Los Gatos.
5. If you could give a quick tip for guitarists and vocalists what would it be? I would give two tips to any musicians, not just vocalists or guitarists.  1. Find music that you love and, 2. Practice daily.
Here are dates of concerts I will be performing in for the next few months:
Sat October 20th – Choir Concert at Campbell UMC 7:30
Friday November 23rd – Andrea Bocelli Concert at HP pavilion
Friday November 30th – Amahl and the Night Visitors at Concert Hall 7:30
Saturday December 1st – Amahl and the Night Visitors at Valley Christian 7:30
Friday December 7th – Opera Scenes Program at Concert Hall 7:30
Also in the Spring I will be performing the role of Figaro in Mozart's Le Nozze di Figaro (the marriage of figaro)!